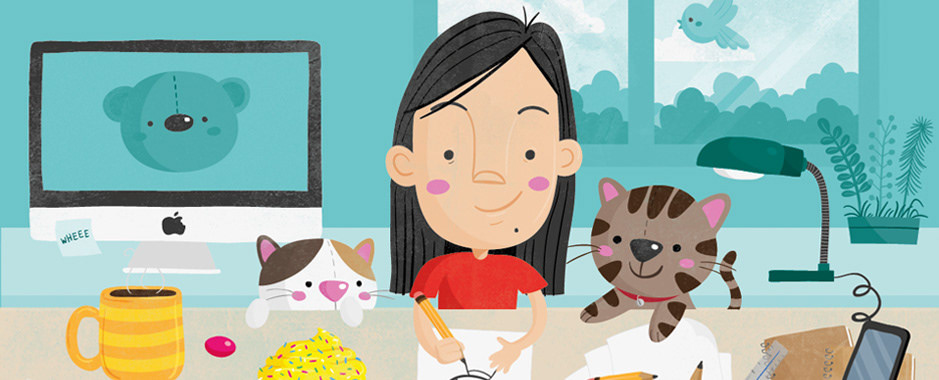 Hello! My name is Reg Silva. I'm an 
illustrator
 from 
Manila, Philippines,
with a degree in 
Multimedia Arts
 from DLS-College of St. Benilde. I have a penchant for drawing cute, playful, and whimsical illustrations suitable for greeting cards, stationery and paper goods, puzzles, games, and children's books.
Before I became an illustrator, I was a 
motion graphics designer
 for television for the biggest broadcasting network in the Philippines. I also have had experience working fulltime as a 
graphic designer
 for a creative agency based in New York/Los Angeles/London, designing rich media and Flash banner ads, websites, and online games. It was through these previous jobs that I was able to work on projects for clients and brands such as Unilever, McDonald's, Jollibee, Coca-Cola, Globe Telecom, Sony Pictures, Nickelodeon, Disney Interactive, Google, MTV, and Fox, among others.
In 2012, shifting over from the graphic design industry, I decided to go into illustration fulltime.
Formerly represented by illustration agencies
Advocate Art and Bright International, both in the UK, I am now a
fully freelance
illustrator which allows for more varied creative pursuits, as you will see on my blog.
My hobbies and interests include cats, arts and crafts/DIY, wasting time on the Internet, traveling, reading, photography, art materials and supplies, laughing at my own jokes, and eating Flaming Hot Cheetos.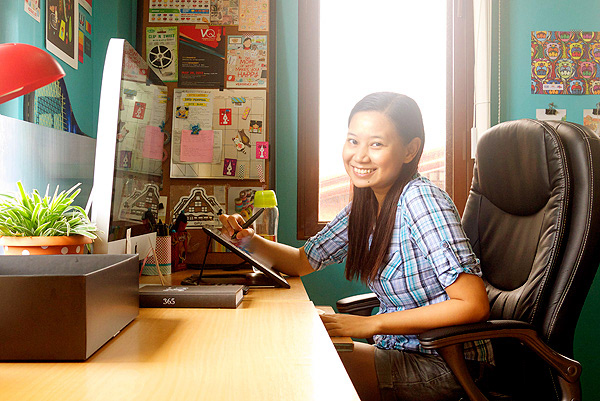 Some clients I've illustrated for
Nick Jr UK, Dorling Kindersley (DK), Hallmark, Igloo Books, Simon & Schuster, Peter Pauper Press, Glottogon, Summit Media
FAQ: Why Wedgienet?
Wedgie has been one of my nicknames since I was young, not because I always had one (I didn't) but because it rhymed with my then-nickname, Reggie. The nickname stuck (pun unintended), and so when I was thinking of a domain name to register in college, I went with Wedgienet. It has been my online handle since, and I think the name conveys the kind of work I do: fun, whimsical, playful, casual, and slightly irreverent!